Training - CSE (Social and Economic Committee), organising staff representative elections
The organisation of staff representative elections is a very important time in companies.
This relatively formal process is mandatory when the company has more than 11 employees and the associated risks may seem insurmountable.
Our team, specialised in the implementation of electoral processes within our clients' companies, accompanies you for a day dedicated to helping you master each step of the process.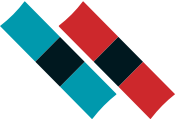 Calculate the company's workforce.
Identify needs when setting up elections
Understand the different stages of staff representative elections: preparation, organisation and monitoring
Anticipate litigation and risky stages.

Whether you are a business manager, human resources manager or a jurist within a company, this training may be right for you.

1) Introduction
2) Calculation of the workforce
3) Physical organisation and drafting of the pre-electoral memorandum of understanding
4) The different stages of staff representative elections
5) Anticipating electoral disputes